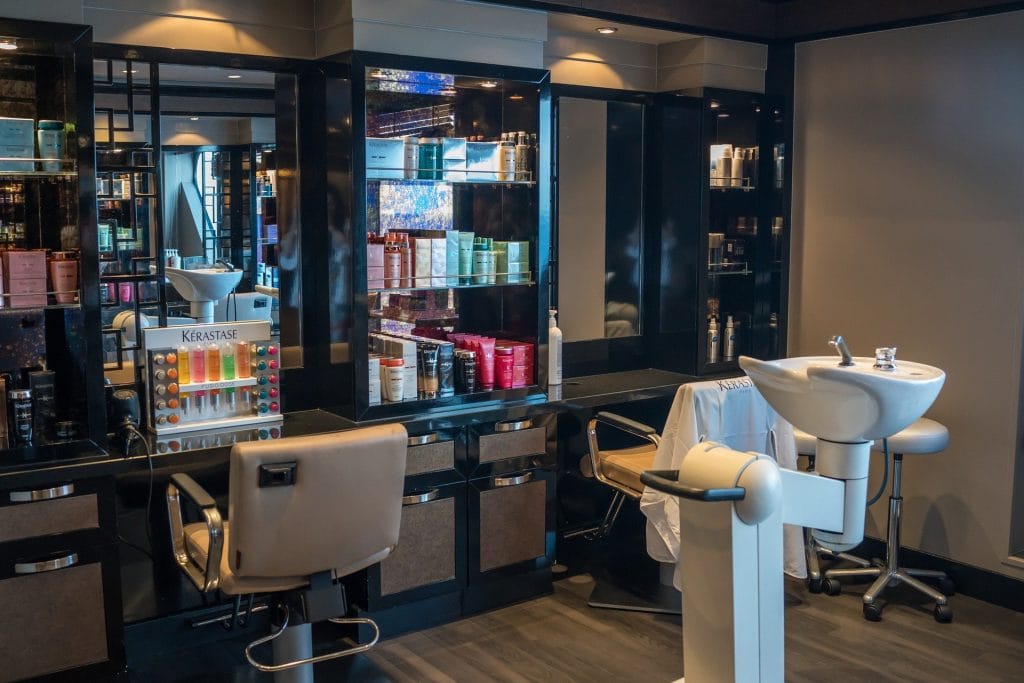 It is a thing most of the salons struggle to achieve. Thousands of salons were shut down during covid waves because of a lack of profitability. In India, the salon industry is largely dominated by small and medium unorganised salons. Usually, small businesses do not prioritise profitability in the very first place. They thoroughly calculate their profits, which in most cases leads to their downfall. The industry lacks a data-driven approach to operating their business, except for some big players. If you are looking for a magic wand that will change your salon in one swish, then probably this article is not for you. Because profitability is achieved when a business makes a consistent effort and tries to evolve with the changing world. The points mentioned below can help you in the process to achieve profitability for your salon.
Let's Understand The Basics First
First, it's necessary for us to understand the industry outright. The beauty and wellness industry or salon industry is being categorized into the high contact customized groups where it contains services directed at people and individually customized service solutions and the interaction and services provided to customers will likely influence customer experience which leads to satisfaction and hence fostering customer loyalty. So, when there is high contact in services, people become an integral part of the service experience since the person delivering the service often is the service. And this is necessary to understand that the stylist or your employees are the services you provide.
The beauty and wellness industry is a hyper-competitive industry where placement is the key to your success. In the salon industry, competition is often related to a price war. Some hair salons offer a package deal for customers to retain the existing customers and attract price-sensitive customers. Others may refuse to join the price war as they are confident with their skills and want to maintain a standard. Hence, a hair salon needs to have loyal customers to sustain its business in a competitive environment.
Below are the things to consider when you are aiming to achieve profitability in the long term:
Digital Appointments
It is a part of the technological up-gradation. Salons have been using conventional methods like notebooks, calls and excel to register appointments. Which is an outright mess and can be easily tempered or destroyed. Eventually, the salon ends up losing productivity, time and money. There is a lot of software you can purchase to help you grow your salon.
By leveraging the software, your customers can directly schedule an appointment and you get notified. Therefore, your appointments are being taken passively. Hence, you can focus more on your clients and their satisfaction.
Customer Satisfaction Is the Key
Excellence in service quality is a key to achieving customer loyalty. Besides, customer loyalty depends largely on customer satisfaction. You must always question yourself, about how you can increase your customer satisfaction. Sometimes, small things can make a huge difference. The salon industry is highly competitive, and because it is of a high contact customized service, its growth highly depends on customers satisfaction. Avoid things that damage your customer's satisfaction like- customers waiting for their service, bad service quality, bad staff behaviour, poor ambience and cleanliness etc.
Building Loyal Customer Base
Due to high operating expenses salons must build a loyal customer base. Because salons are not left with much money to spend on acquiring new customers. Usually, salons do not keep a record of their customers. If salons record customers' data, then most of them still use excel. Therefore, it's hard for them to keep track of customers and if they manage to do so, then they cannot analyse their behaviour. According to research, customer retention by 5% can increase your profits up to 25% to 95%. To build a customer base try to digitise the data of your customers. Hence, a hair salon needs to have loyal customers to sustain its business in a competitive environment.
Develop Relationships With Your Customers
When you build a relationship with your customers, you know all of their preferences and behaviour. Developing a quality relationship with customers allows firms to create good customer value. Therefore, relational benefits play a necessary role for customers to differentiate between hair salons in this competitive environment.
Keep An Eye On Your Business Insights
Many salons fail because they never realise the health of their business. According to research, operating expenses (mainly in the form of land and labour) can account for as much as 80% of a salon's revenue. These business reports will help you to analyse how your business is doing and the places where you are losing revenue. It can reflect the opportunities where you can gain more. Regularly track your salon expenses and try to reduce them if there is something unnecessary.
Social Media
Nowadays, before going for a service a customer checks multiple places and research about you, and social media is the priority. Maintaining a social media profile will help you to build your brand and widen your reach. Your business social media should reflect your artwork to break the initial barrier of trust and can drive you, customers.
Deliver A Standout Service
When a business offers its customers great care and service, it makes them feel valued, welcomed and important and will encourage them to return in their droves. More importantly, two other precious gifts emerge from this way of treating your customers. The customers will remain loyal and will wax lyrical about how great they feel about their visit to your business. It will inadvertently drive large numbers of new customers to your doors. No amount of direct marketing, social media posts, or networking alone can achieve this result. Make sure that your artists stay up to date with the trends and are skilled. It will have a direct impact on your salon's profitability.
Customer Support
Every salon is different itself, even if they provide the same service. It is the experience that differentiates the salon. A single bad experience can lead you to not only lose a customer, but you can lose the opportunity to get the ones who would have come by their referrals. No marketing can replace a customer's experience. Eventually, it is your customer service and support that is going to set you apart from the competitors. Always try to be gentle and meet their expectations.
Social Proof And Feedback
For most of the salons, new customers come from word of mouth and by someone's reference. So, salons must build social proof and trust. Usually, your customers help you to bring a few new customers but you can use their validations to get you even more than that. Their feedback can help you in analysing your performance so that you can fix them and grow. When you complete a service, you can ask your customers to leave a review of the service. Their review will help you to get more trust and therefore more customers. Customer reviews will help you to stay ahead of your competition and one review can now bring hundreds of customers to you.
Online Discoverability
Did you know that 70% of the users from major cities go online to decide on new services, products and stores? The trend is moving upwards only. Therefore, there is more competition to appear in front of everyone in the very first place. It requires hours of work and expertise to appear on top of Google. It is a no brainer for your salon to go online. Online visibility will help in the discovery of your salon by new customers looking for a service. It can help in building your brand and can drive unique visitors to your salon.
Make Technology Your Ally
We are in the era of technology where it is doing wonders for every economy. Still, the salon industry especially the Indian salon industry is far behind technology. They still hesitate to completely rely on technology to operate their salons. It's the best time for your salon to start using technology to operate. If you can have a website or an app to operate then it's icing on the cake. But usually, the cost of maintaining an app or a website is not pocket friendly. Instead, you can use Zylu hybrid marketplace and software that will help you in taking your operations smoothly and in becoming a profitable salon.
Conclusion
Salons are continuously upgrading themselves and are in tough competition with the mobile-enabled home services business models. Nevertheless, successful salons are focusing on data analytics and knowing their customers deeply to provide them with the best of services. These steps will help you to stay hassle-free and sustain your salon and to enjoy profits in the long run.
Zylu is neither a conventional appointment booking software nor a commission-based marketplace. We are a hybrid marketplace that gives you a 360-degree solution for your salon. We provide you with the software to smoothen your operation and marketplace to grow your salon.
Schedule a live demo and experience how we are helping salons and spas to achieve profitability.