Wasn't the wedding season of 2020 interesting? It started out well, but as the pandemic spread throughout the globe, the wedding business, like so many others, was found to be vulnerable to its consequences. Due to the initial lockout, thousands of couples had to postpone their 2020 weddings until 2021, and those who had planned to marry in the later half of the year crossed their fingers and prayed. Now, the situation has pacified to a great extent and all those who were holding back to be with their loved ones, now is the time.
There are many big decisions to make while you are planning your wedding, one of the being, the destination of your big day. Keeping in mind the number of guests and the amount you are willing to spend on your ceremony, the venue should be decided. Now, if you are someone who dreamt of getting married since your childhood, we got you!
Here is a list of top 5 destination weddings in India-
GOA- Paradise of South Asia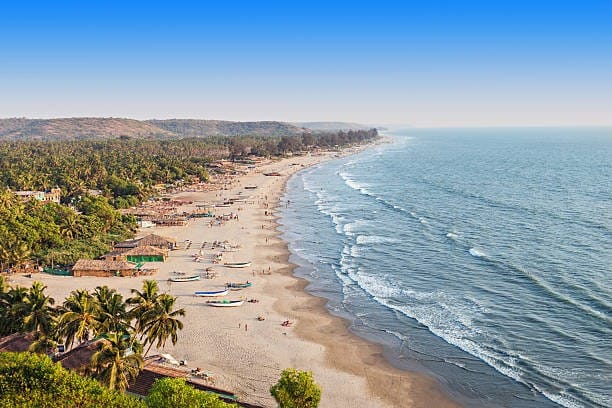 If you are all about sun and sand, this one is for you. Goa is known for its wide variety of seafood delicacies. If you are a nature lover, the weather in Goa will warm your heart. It is one of the most exotic beach wedding destinations, with prices significantly lower than Mauritius or Bali while yet providing a magical experience. Aside from the apparent beach wedding, the landscapes of Goa provide a variety of different themes, such as island weddings or a full-fledged royal wedding in a spectacular 5-Star hotel, an elegant church wedding in a Portuguese-style church, or an old-world fort wedding. So, for your destination wedding in Goa, you have a lot of possibilities! A blushing bride draped in pink
JAIPUR- A blushing bride draped in pink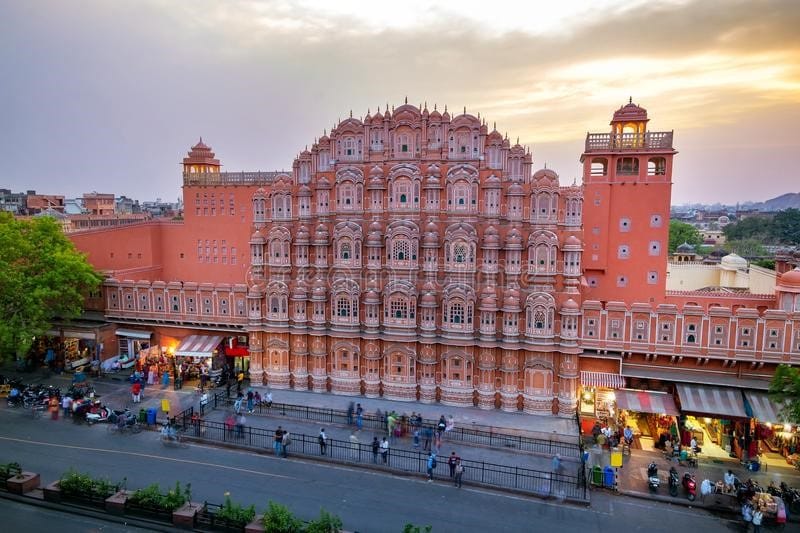 A destination wedding in Jaipur, also known as the pink city, with all of Rajasthan's tradition and culture on display through historical forts and palaces, is something that every couple dreams of in a regal Indian wedding. What could be more lovely than the heroic acts of former monarchs engraved on the towering pillars, recounting their stories while you and your partner begin a storey of your own together?
This wedding location will be great for all of your pre-wedding rituals, as it offers a choice of venues, all of which are given by this magnificent palace.
JODHPUR- A blend of Royalty and Ravishing beauty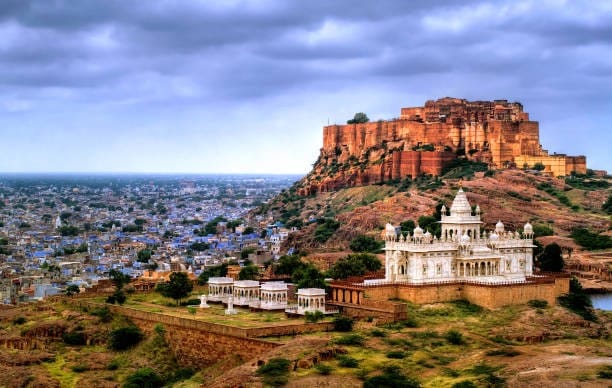 If it isn't obvious at this point, Rajasthan offers some of the most popular destination wedding places because its cities offer just the right character and grandeur that make wedding ceremonies extraordinary. Adding to the list, Jodhpur, the stunning Blue City Of India, is one such beauty that will never let you down if you turn to it with your dream of a destination wedding. The arid desert air and the humid climate of the city don't stop the patrons of history, art, and culture from visiting it in flocks and neither does it defer the whim of those wanting to make it the backdrop of their wedding ceremony. So if you fall into the latter category, the current pandemic situation is the perfect opportunity for you to exploit the offering of Jodhpur, stay safe, save a ton of money, and have your fantasy destination wedding in Jodhpur  fulfilled.
MUSSOORIE – Magic nestled amidst mountains!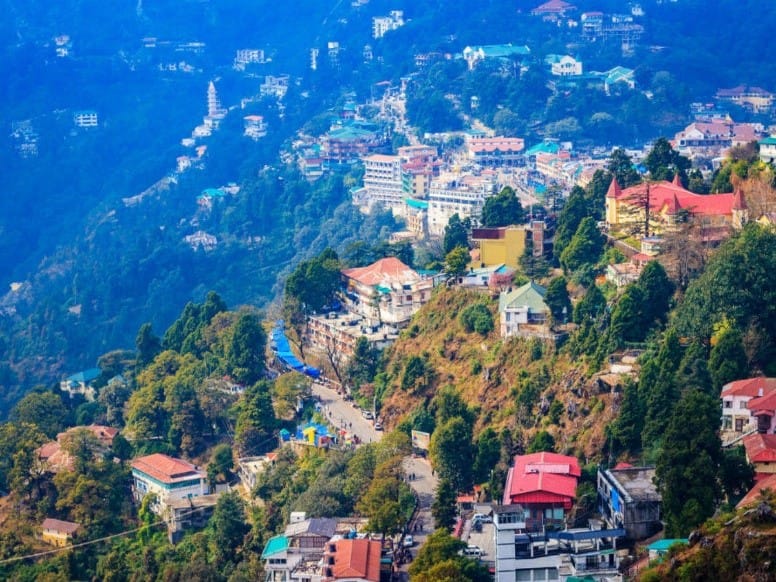 What comes to mind when you hear the words "Hill Station Destination Wedding"? Do you dream of a place with snow-capped mountains, lush forests consisting of towering Deodar and Oak trees, diverse and vivacious flora, and gushing rivers, lakes, and waterfalls? Now pull up Mussoorie on Google and watch this mental image come alive. With the Shivalik Range and Doon Valley snuggling it, Mussoorie offers some of the most magical sights that any hill station in the county has to offer, rightfully earning the name 'The Queen Of Hills'. It was established by the British in 1823 and one can still see the impression of the Raj on the town. With such beauty, it has been known for best destination weddings. It is commercialized enough for you to get the best of services, amenities, and facilities for a seamlessly grandiose wedding but at the same time, it is also quaint enough to make your destination wedding in Mussoorie the most romantic and magical of them all.
Think destination, think UDAIPUR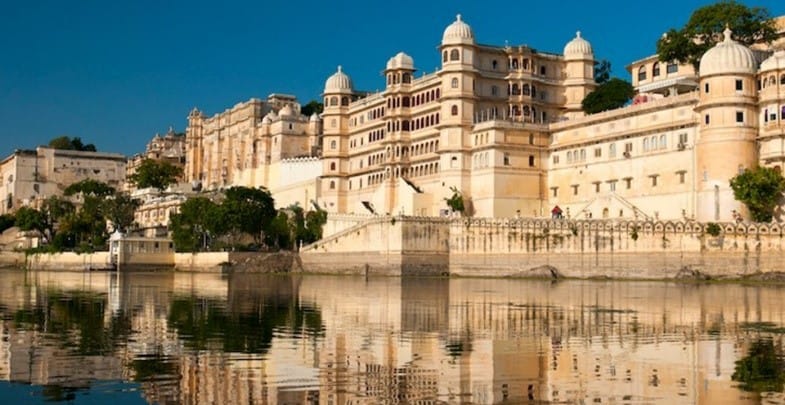 Another one from the sovereign state of Rajasthan, the mesmerizing City Of Lakes, Udaipur is a gem that HAD to be on this list. A place of high historical and cultural importance, Udaipur is characterized by historical forts, palaces, most of those have been transformed into luxury heritage hotels, Rajput architecture, its cultured lanes, mouth-watering Mewari cuisine, and it's serene lakes. One does not have to wonder why a destination wedding in Udaipur is a rage year after year. Udaipur had always been a popular choice for destination weddings but the portrayal of Aditi's wedding in the 2013 hit, Yeh Jawani Hai Deewani got all the hopeless romantics dreaming about their own grandiose destination weddings at a luxurious resort in Udaipur. If you are one of those, good news for you – you can have a low destination wedding budget, thanks to the 50-people restriction on weddings!