"You look tired." Three little words that no one ever likes hearing. What's even worse is hearing that phrase after you've gotten a full night of quality sleep. But when you're prone to bags, dark circles and puffy eyes, sometimes no amount of sleep helps. For some people, they never go away, but instead, act as constant companions.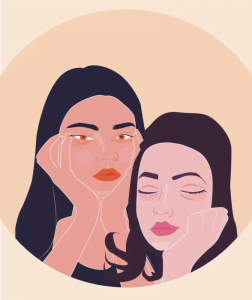 The most common causes for under-eye bags include allergies, lack of sleep, low collagen levels, and sadly, your genetics. However, the biggest culprit remains dehydration. Since the skin below your eyes is fairly thin, it requires moisturization to prevent constricted blood vessels from appearing.
That's right, the number one step you can take to fight dark circles under your eyes is 100% free, hydration. A tall glass of water is the best under-eye treatment. Your skin needs water to stay healthy, and that's especially true of your under-eye skin.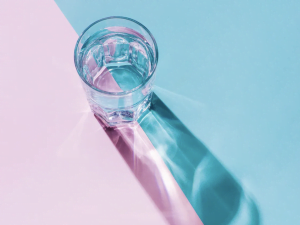 Additive measures to get rid of dark circles is good skincare. Under-eye creams are just one effective treatment for dark circles, and you can also try eye patches, face masks, serums and roll-on eye sticks. The key is finding products with the right ingredients to restore the delicate skin under your eyes.
Some of the best ingredients to help combat dark circles are: – 
Hyaluronic acid: One of the most powerful hydrating ingredients that moisturize and plumps up the skin
Peptides: Made up of smaller chains of amino acids that tighten skin tissue
Retinol: A vitamin A derivative that increases collagen and rebuilds thin skin
Antioxidants: Protect skin from oxidative and sun damage, which can result in premature skin ageing
Caffeine: De-puffs skin and reduces the build-up of blood underneath the eyes
Fruit and vegetable extracts: Help brighten and thicken skin by restraining enzymes that destroy collagen
From remedying dark circles, fine lines and wrinkles to brightening and hydrating skin, these are the best under-eye treatments based on budget, category and skin type.
Lumin Dark Circle Defense: Lumin's Dark Circle Defense contains three ingredients designed to fight dark circles. The antioxidant-rich lemon extract helps repair your skin. Niacinamide delivers plenty of Vitamin B3 to strengthen your skin and reduce inflammation. Finally, caffeine further reduces puffiness. Simply apply this under-eye treatment each night before bed.
Kiehl's Age Defender Eye Repair: The Age Defender features a rich blend of caffeine, linseed extract, Vitamin C, and mineral diffusers to bring down puffiness and brighten eyes. Consistency-wise, it feels more like a balm but less greasy. It absorbs quickly into your skin and provides a tingly sensation that reassures the user that Kiehl's formula is going to work right away. There is also little-to-no scent, which is perfect for those with fragrant sensitivities.
Brickell Restoring Eye Balm: For brighter, more energized eyes, Brickell's Restoring Eye Balm is a potent, natural under-eye cream. It reduces wrinkles around the eyes by strengthening the surrounding skin, along with bags, puffiness and dark circles. Fast absorbing and lightweight, the balm sinks into the skin's surface and leaves no greasy residue or shine. Key ingredients include protein peptides to boost collagen production, hyaluronic acid for skin hydration and caffeine to increase blood circulation.
Glow Recipe Avocado Melt Retinol Eye Sleeping Mask: If you're fully committed to waking up with fresh-feeling and invigorating eyes, a touch of avocado and a heavy dose of retinol just might do the trick. The glow recipe sleeping mask feeds the skin with anti-inflammatory and moisturizing properties while reducing the risk of irritation and sensitivity.
Jack Black Eye Balm De-Puffing & Cooling Gel: Jack Black's balm blends together an assortment of advanced vitamins and soothing extracts that immediately go to work on damaged skin. It uses a non-sticky rollerball applicator that gently massages targeted areas, leaving the clear, lightweight gel to nourish skin with hydrating and healing properties.
Dermalogica BioLumin-C Eye Serum: If you don't like the sensation of eye cream, a serum is probably the best under-eye treatment for you. The super lightweight formula still does all the heavy lifting. Dermalogica's is all about its potent vitamin C complex that fights premature skin ageing caused by environmental stress and daily eye movements. The eye serum visibly firms, brightens and fights fine lines and wrinkles.