Eyelash extension is the new beauty fad, which is quickly becoming all the rage. Contrary to what you may believe, it is not just an event-specific beauty routine. Nowadays, people look for more lasting treatments, and with eyelash extensions, they can get fuller, longer and voluminous lashes.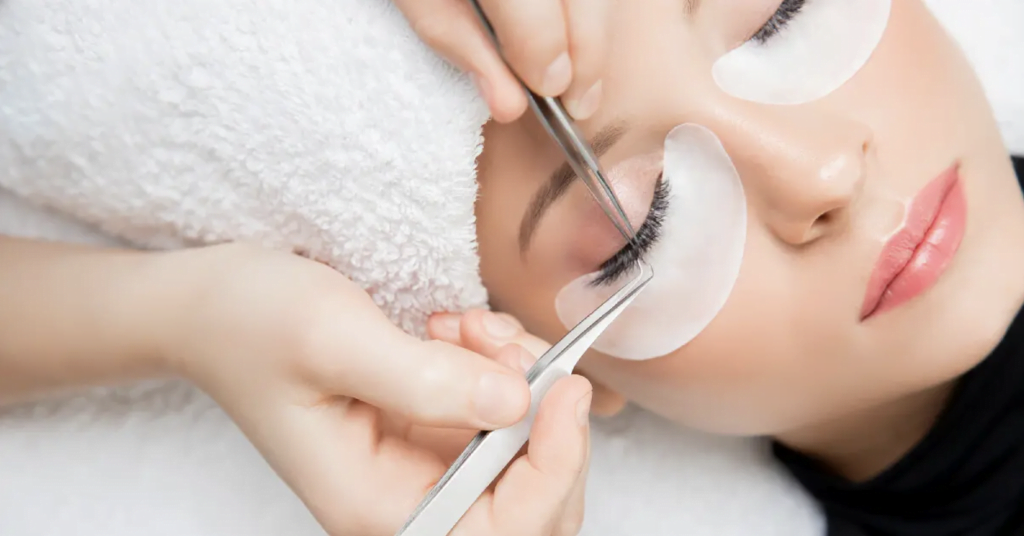 Before getting eyelash extensions 
When you book an appointment, make sure you are not sick or have a cold. You should not get lash extensions when pregnant or if you have any itchiness or infection in the eyes. The extension process takes anywhere between 1.5 to 2.5 hours; it can be uncomfortable to lie still if you are unwell. Adding that, one needs to make sure their makeup is off before the process begins. Oils are an enemy of eyelash extensions. No oil-based skincare should be worn; on the day of or on the day after your appointment.
During the process  
When you go to the salon, make sure the technician has sanitised all the tools and has cleaned your eyelid area and your lashes with eyelash shampoo specially formulated for extensions. Do not hesitate to let them know if you are uncomfortable at any point. If your eyes get itchy or begin to hurt, please let your technician know; they will know what to do. Communication is key! 
After getting eyelash extensions  
After the process, make sure you do not wash your face for 3-4 hours. In terms of taking care of your lashes after, wash them every day with a medicated shampoo. Lashes can get tangled when you're sleeping or showering, so gently brush your lashes with a clean spoolie brush. 
More things to keep in mind 
A few lashes falling off during the cleaning process is natural. But if you start to see gaps, it may mean that your technician is not gentle enough during the process. It takes a day to get used to your extensions, but you shouldn't face any discomfort after that. If you are in any pain, you must contact your technician. In terms of lifestyle changes, there may be a few things that you will have to do. Try not to touch your eyes and rub them. Try not to use face oils or oil-based serums close to the eye. Make sure you regularly get refills done for your lashes. You should completely take off your old set at least once in two months.