Let's face it – when it comes to curly hair, we're used to asking a LOT of questions. 'How do I define my curls?', 'why do my curls feel dry?', 'how do I keep humidity at bay?'. There is so much we want to know about caring for curly hair at home and the answers all lie in getting to know your hair
Some of the biggest misconceptions about curly, coily, and kinky hair relate to how it performs versus straight or wavy hair. Myths like the more intense your curls are, the harder they are to manage for example, that kinks and curls are harder to style, that at-home upkeep is more intensive and that the range of hairstyles on offer is limited. The reverse is true. Once a curly hairstyle has been created it can last for days, and Afro hair is the most versatile and exciting of all.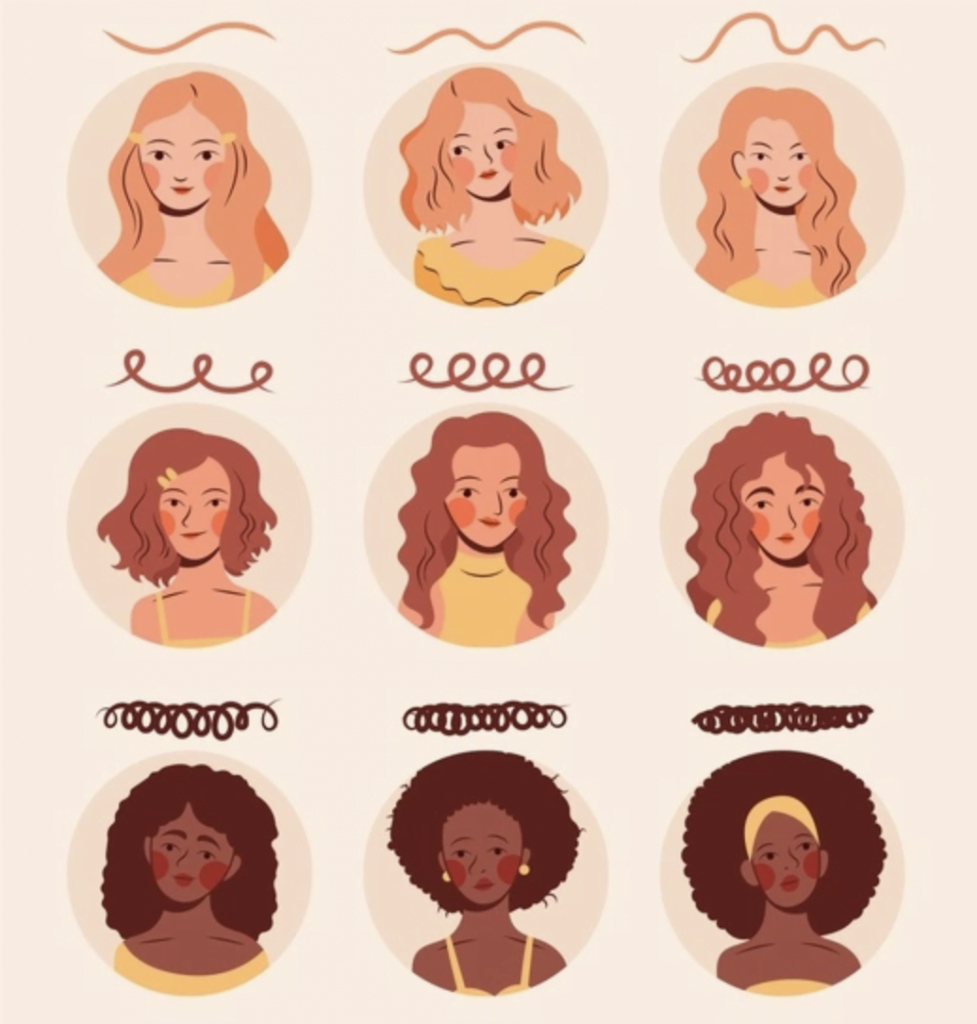 The main difference between curly and straight hair: –
Curly hair by and large tends to naturally be drier than straight hair. The more intense the kinks, coils, or curls are the greater level of dryness that may be experienced because natural oils produced at the scalp have an indirect journey to the ends. Generally, kinky hair tends to be the most fragile of all hair textures, but straight hair can also be fine and fragile.
How healthy/ porous is your hair: –
Porosity relates to how porous each strand of our hair is and how easily strands absorb and lose moisture. Hair is more likely to be porous if it is damaged from heat styling or chemical processing including colour treatments, which may make it more susceptible to breakage.
The best way to wash, detangle and dry curly hair: –
Everyone's head of hair is unique and there is more than one way of doing most things, especially detangling. Because hair swells and is most fragile when wet, my preferred way of detangling is to do it when hair is still dry, before shampooing. Use the pads of your fingertips to gently massage through strands while combing your hair, from the ends upwards, through the mid-lengths to the roots. Stop when you feel a knot. A little serum can help the process along.
The best way to wash curly hair is by using a sulfate-free shampoo to decrease moisture loss – a lot of shampoos that contain sulfates can be too drying for curly hair. Detangle as explained, then section hair into two, four or more depending on how much hair you have. This will give you fantastic access to all areas of the head – scalp care is important too – and hair, not just the canopy. Start by massaging a small amount of shampoo onto your scalp before you introduce any water at all, about a coin size amount, to gently and effectively cleanse this important area. This gives dry shampooing a whole new meaning! Next, add in some water to emulsify the product and work it downwards through your mid-lengths to the ends of your hair. Don't skip conditioner
Dry your hair gently using a microfibre towel, lightly patting and twisting as you go. This helps to encourage curls to form without tangling. You can use an old cotton t-shirt for this if you don't own a microfibre towel. When hair is about eighty per cent dry, then apply a primer before styling.
The best curly girl hair products: –
Pura D'or Anti-Hair Thinning Shampoo
Curlsmith Curl Quenching Conditioning Wash 350ml
Noughty To The Rescue Intense Moisture Treatment
Giovanni Mousse Air-Turbo Charged, Hair Styling Foam
Andalou Naturals Styling Cream, Argan Oil and Shea
Giovanni L.A. Natural Styling Gel, Strong Hold
Kérastase Curl Manifesto Masque Beurre Haute Nutrition