The hair colour trend has taken over. Maintaining your coloured hair might be tedious but easier when done right. It's always wise to go for the best hair colour and best after treatments. Here are the few do's and don'ts that have worked best for our clients.
DO's
Keep your hair hydrated at any cost – Hair tends to dry out, losing its moisture after hair colouring. Use hair masks with banana, yoghurt, avocado, and mayonnaise to add moisture naturally to your hair. Oiling your hair twice a week is a good option. 
Use colour-safe shampoo – Shampoos are very important because few shampoos tend to dry out hair and wash away your hair color. Choose hair colour shampoo specifically for your colour. Talk to your hairstylist and ask for the best recommendations.
Get root touch-ups often – When new hair buds start growing they tend to look odd and not match your coloured hair. So it is wise to get touch-ups often. You can also book your appointment here at Zylu.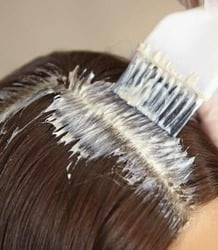 DON'Ts
Avoid heat – Sun, styling products and hot showers due to heat sucks the moisture and leaves your hair dry.
Do not wash your hair often – Don't wash your hair for the first 48 hours as it takes time for colour to set in.
Stay away from chlorine – Chlorine tends to react with your hair which might change colour or fade away and make it lose its shine.
Haircare might be the best investment for yourself. Do not compromise with low-quality products.