Every bride's dream is to walk down the aisle in her wedding gown. And that can happen if you know how to match your wedding jewellery to your wedding lehenga or gown. The bride always wants to look special on her wedding day and meticulously arranges every detail of her dress, from the 'gajras' to the makeup, wedding jewellery to the outfits. This is a list of the most stunning and well-known wedding jewellery that every bride should have. To create a stunning bridal jewellery set for a bride, mix and match the best.
A necklace is one of the most prominent and significant part of any wedding jewellery set. There are many varieties of necklaces in the market now to suit both deep and shallow pockets. Let's take a look at some of the most popular necklace styles in India.
Choker Style
This necklace type has become increasingly fashionable in recent years. This design has already made its way into the Indian bride's trousseau, with many brides opting for a choker necklace on their wedding day after slaying the normal wear and party styles. It gives the entire look of the bridal lehenga a really royal sense, which is why it is so popular.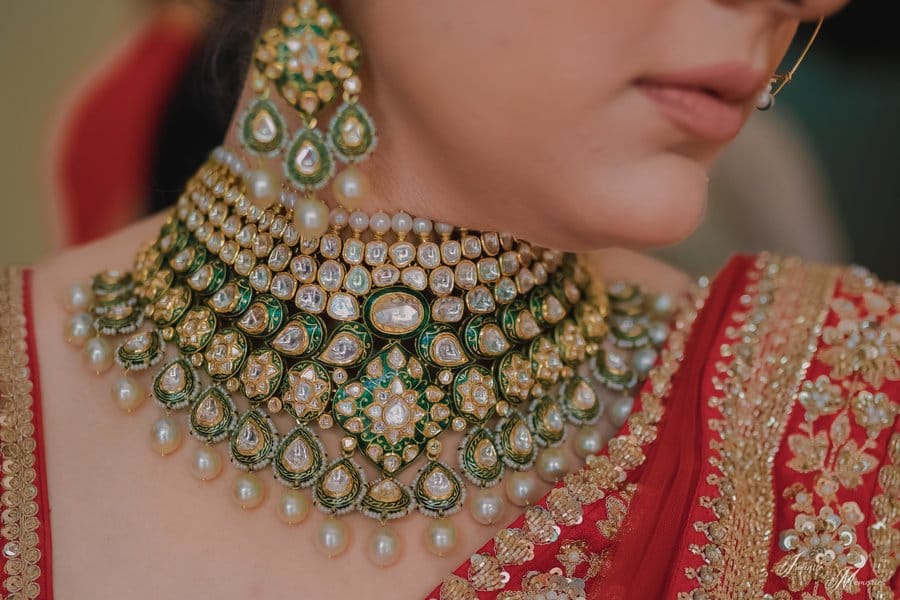 Rani Haar
Rani haar is a type of necklace that is usually lengthy and can be single-stringed or multi-stringed. This style also provides the entire wedding gown a royal aspect because to its great length. This style has been popular for a long time, especially when Sabyasachi began clothing his models in it several years ago. To make it look more sophisticated, it is frequently worn with another necklace. The ideal way to wear Rani Haar is to layer it with a choker-style neckpiece. However, if your wedding blouse is plain, a simple rani haar will suffice. It's an ideal addition to Indian brides' wedding jewellery ensembles.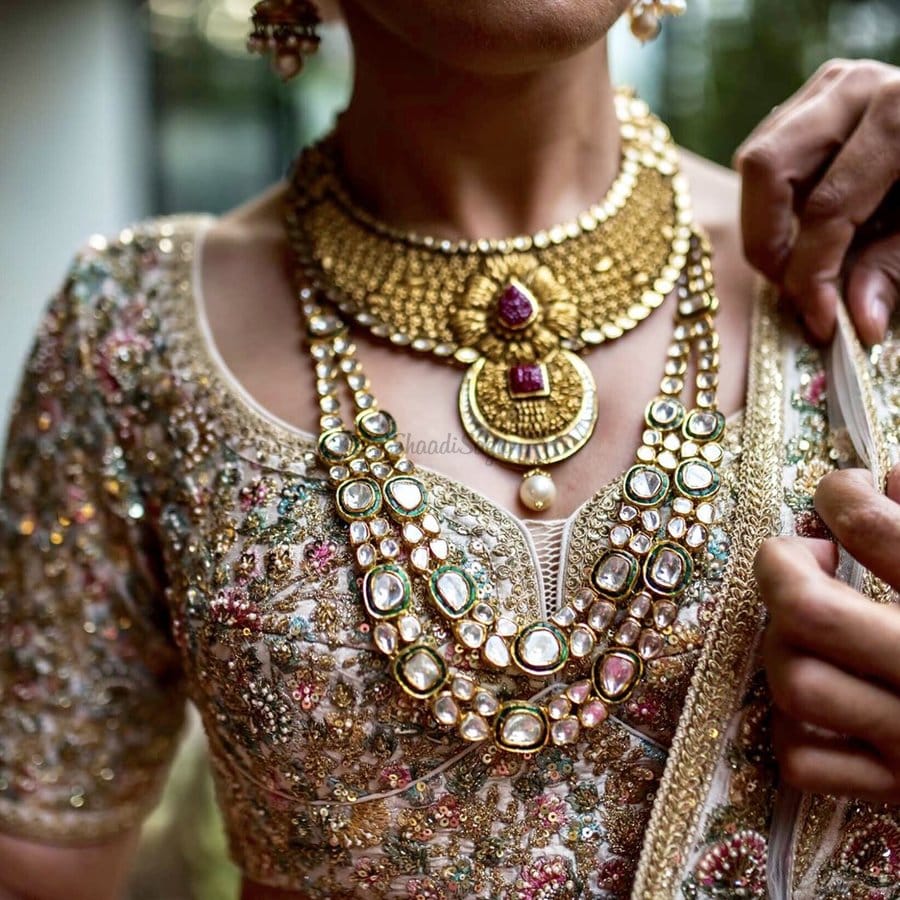 This traditional wedding jewellery gives a touch of opulence to your ensemble. To give yourself a total makeover, add this lovely nose ring to your collection. Although not everyone is comfortable wearing one, if you want to add a touch of glam to your bridal appearance, this is the accessory to add. You don't need to have your nose pieced because naths that can be put on to the nostril from either side are fairly common and look just as good. This pendant will undoubtedly be included in your bridal jewellery ensemble.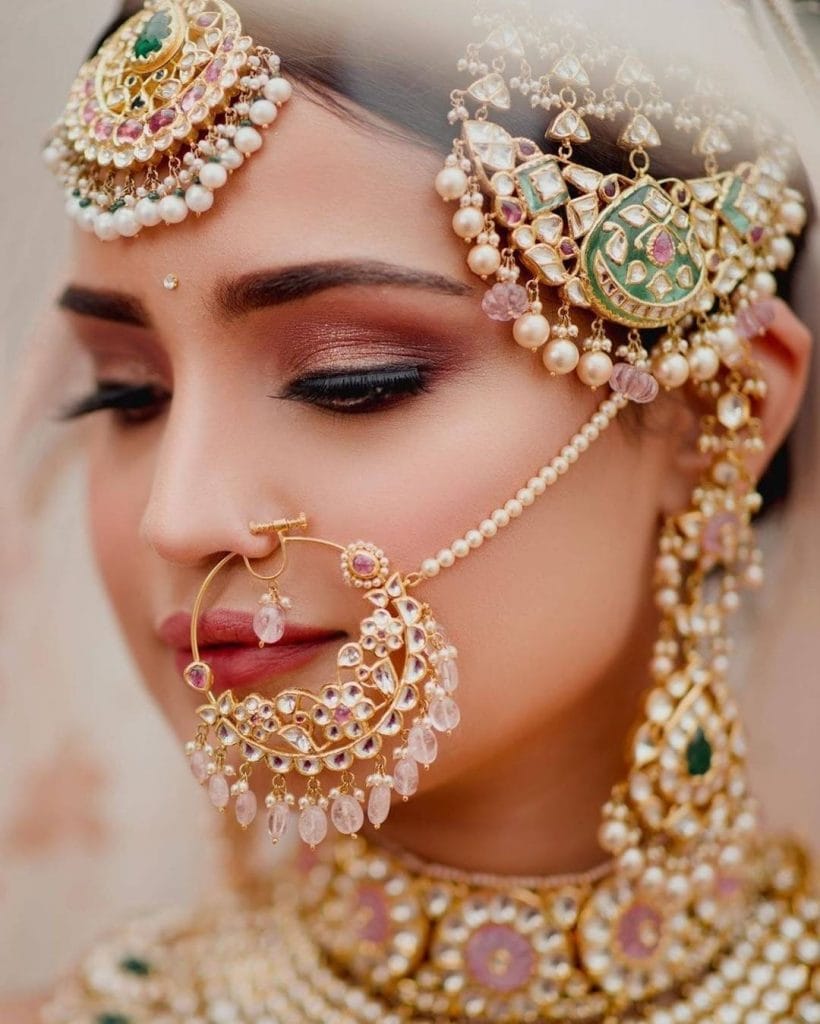 Payals are gorgeous pieces of jewellery designed to be worn on the foot. It's sold as a pair and can be worn on both ankles. The majority of these payals are made of silver metal, and they feature a lot of traditional motifs and exquisite patterns. Some wedding them may also feature small metallic bells that rub against one other and make a melodic sound when the bride moves, giving her an enigmatic atmosphere and making her appear lovely.
Bridal Bracelets are a worldwide emblem of Indian-ness and are worn by both brides and regular girls. They're also known as bangles, and they're usually made of precious metals like gold and silver, or gold that's been plated. These can also be found in glass, wood, plastic, ivory, and other materials. This not only gives the whole appearance a traditional feel, but it also makes the bride look stunning.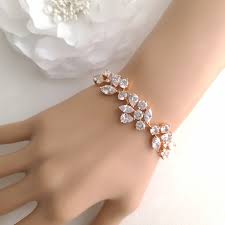 Finger rings come in a variety of forms and colours, displaying the bride's own flair. It is also one of the first pieces of jewellery given by a man because it is an engagement ring. Rings, it is believed, have always been connected with beautifying the hands of brides, along with their wedding gowns, and are a joy to every jeweller.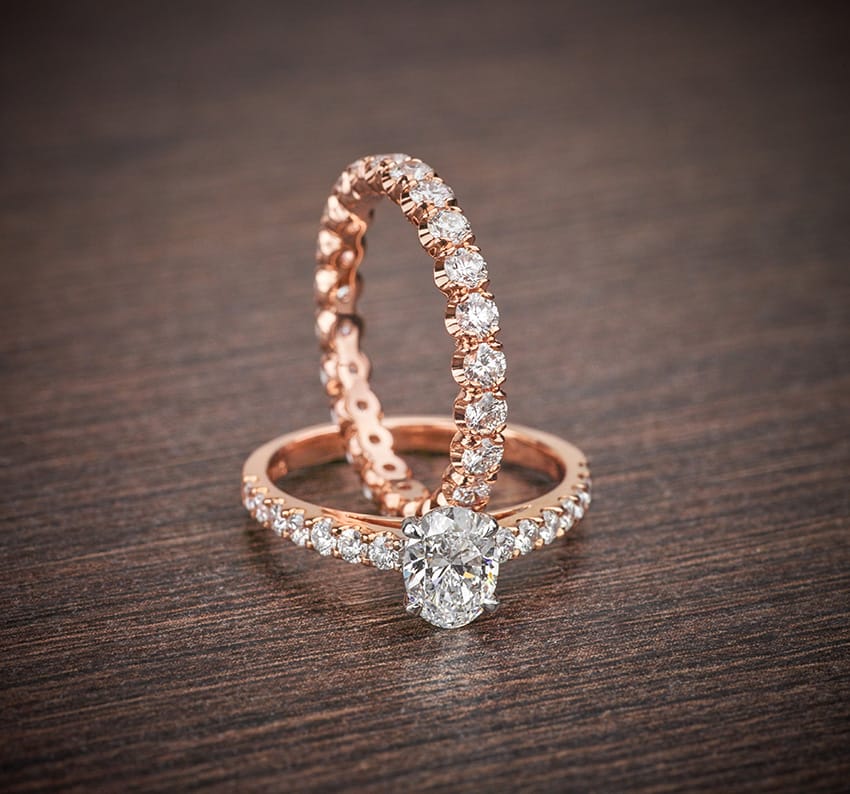 Apart from these essentials, you could want to consider armlets, studded saree pins, foot harnesses, saree brooches, and so on. Remember, this is your big day, so make sure you leave no stone unturned in your quest to be the most beautiful bride!