If you have landed on this page then we assume that you are looking and researching salon management software for your beauty and wellness business. You already got to know about Miosalon software but want to weigh all the other alternatives to make a better decision for your salon. Well, that's the purpose of this post to help you to choose the best alternative for Miosalon that you must consider.
You are looking for an opportunity that can help your salon to stand apart from competitors and something that can help to grow your business and can help you to scale it, to help you to achieve the success your salon deserves.
After spending hours on research on finding the best Miosalon alternatives, I have documented all the features and benefits of the best Miosalon alternative software respectively that can be a good substitute and a better option for you to consider. Therefore, you do not make decisions you regret. In this article, I have tried to put it all together in a simple overview.
This is what you will find in this article today:
My shortlist of the five best Miosalon:
Let's dive right in:
Zylu | A Hybrid Marketplace With A Complete Built-In Salon Management Software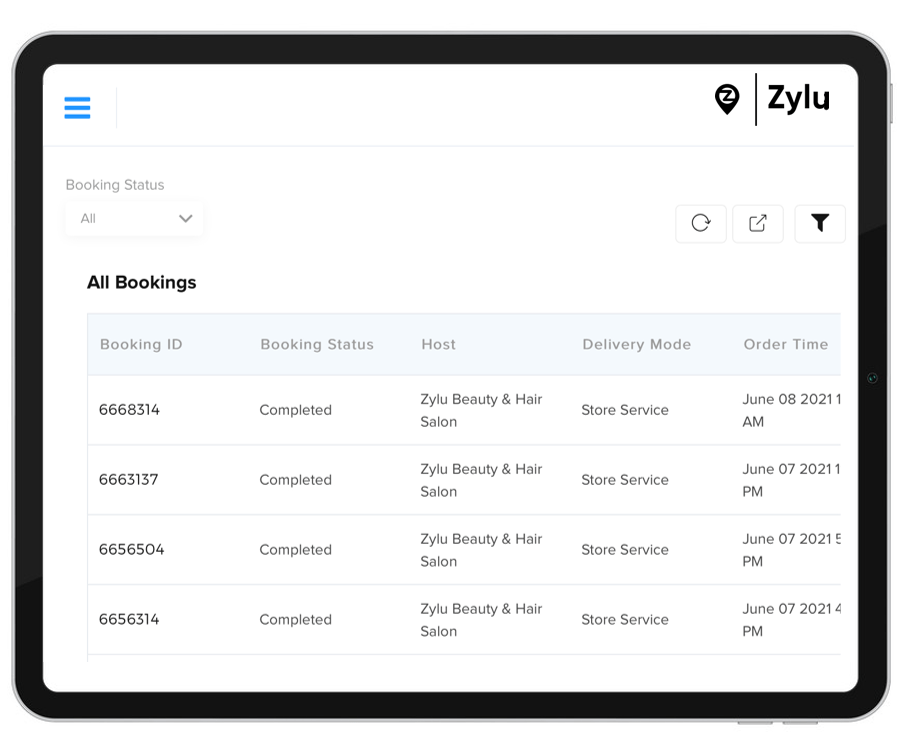 Zylu comes out to be the best value-for-money alternative for MioSalon. Its simple easy to use User-friendly interface, it makes it easier for anyone to use the software without having any technical skills. A simple demo is enough to break new ground.
Everything is there to manage your salon or spa which makes it one of the top Miosalon alternatives. It has Integrated payments, a built-in marketplace with zero commissions, point-of-sale (POS), inventory management, reports and analytics, social media integrations, dedicated coupons, a digital menu, exceptional salon marketing support, etc. to run your salon smoothly.
It is for the salon or spa that needs more than just online appointment scheduling. It is recommended for salons that want software that helps salons to manage their daily activities while sending them customers without charging a commission. Therefore, Zylu can fulfil your technical as well as marketing needs.
It also provides your salon or spa with an app where local customers can directly book an appointment at your salon from the internet. Zylu also optimises your salon menu for search engines like google.
Therefore the affordability and value for money for its features make Zylu one of the best alternatives for Miosalon.
Salonist | Appointment Software For Salons Spas
Salonist is a dedicated salon appointment scheduling & booking software that offers a diverse range of functions for businesses of all usually large sizes. This salon software is fitted with everything you need to save time, and effort and make smart decisions in the beauty industry. 
Salonist is also packed with features that can help you to manage your business. 
If you have a good budget and want complex features then you can consider salonist appointment management software over Miosalon.
Salonist's annual subscription starts from $290 for the basic up to $1290 for the premium version. We can conclude that it is relative way more expensive than Zylu.
Easy Salon | Manage Your Salon
Easy Salon provides your salon with many marketing tools like bulk SMS, E-Mail marketing, online appointment booking with payment options, membership, reward points, referral codes, service bundles etc. 
This helped Easy salon to make it up to the list. It comes with handy features that can help you grow your salon or spa.
The user interface is decent but not like the software mentioned above.
Easy Salon gives you an online appointment booking feature but does not have a dedicated marketplace like Zylu & Miosalon to get more local customers. If you are looking for more of a marketing tool then you should consider Easy salon.
The software is quite affordable and overall it does appear to be a decent Miosalon alternative.
Appointy | Online Scheduling Software For Appointment Management
Appointy is also a well-known appointment software and can be a good Miosalon alternative. It is also packed with a decent amount of features like appointment scheduling, social media integration, forms, coupons, an app to get bookings, staff management, customer management etc.
Appointy comes with a free option but the features offered are limited and maybe you will have to upgrade it in the near future to be able to use more sophisticated features. It can help you in the online management of your salon or spa.
The subscription cost is subsequently high. The software is easy to use and is quite handy with staff. The app is good but requires paying more attention to the user journey for both customers and salons. Its complex features helped Appointy to make it up to this list and turn out to be a good option if you have a decent amount of money on the table.
Vagaro| All in One Software For Small And Medium Businesses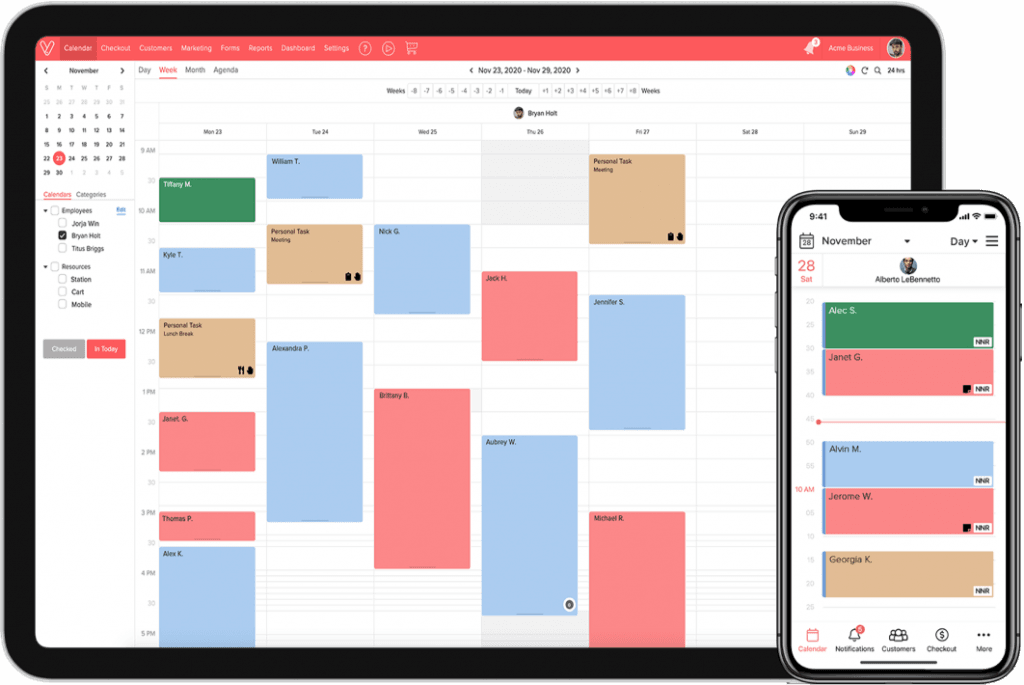 Vagaro is a sophisticated salon management software and seems to be a decent option as a Miosalon alternative if you have a nice budget.
They have plenty of add-on features that make them a decent alternative for Miosalon. Vagaro is relatively expensive when compared with other software like Zylu, and Miosalon.
It comes with dedicated hardware, integrated payments, payroll support, native booking & online store integration with your website, a client marketplace, and salon marketing support.
You'll also find advanced features that you might not find elsewhere, like live video streaming, subscription payments, and agency design services. You can even get a custom mobile app built for your salon or spa too. But you have to pay extra for all these additional features like the custom app, live streaming etc.
The interface is easy to use but sometimes the app gets glitchy and difficult to use. It has automated reminders and confirmations for salon owners to stay tuned with the bookings. Overall it offers some variety and can be an option to look out for while looking for Miosalon alternatives.
The right salon software can really be a game-changer for your salon or spa business.
In this review of the best Miosalon alternatives in India for 2022, I've really tried to go beyond just a list with user ratings (that you can find on other websites).
Now, it's your time to give the platform you think is right for you a try. Signup for a consultation if you are still confused about which one to choose from.