When the fall season rolls around, it's natural to turn our attention to all things pumpkin-related. While lattes and pie are, of course, at the forefront of those conversations, we want to focus on one of the squash's beauty-centric iterations: pumpkin enzymes. Believe it or not, this ingredient can treat skin concerns and is in many of today's products.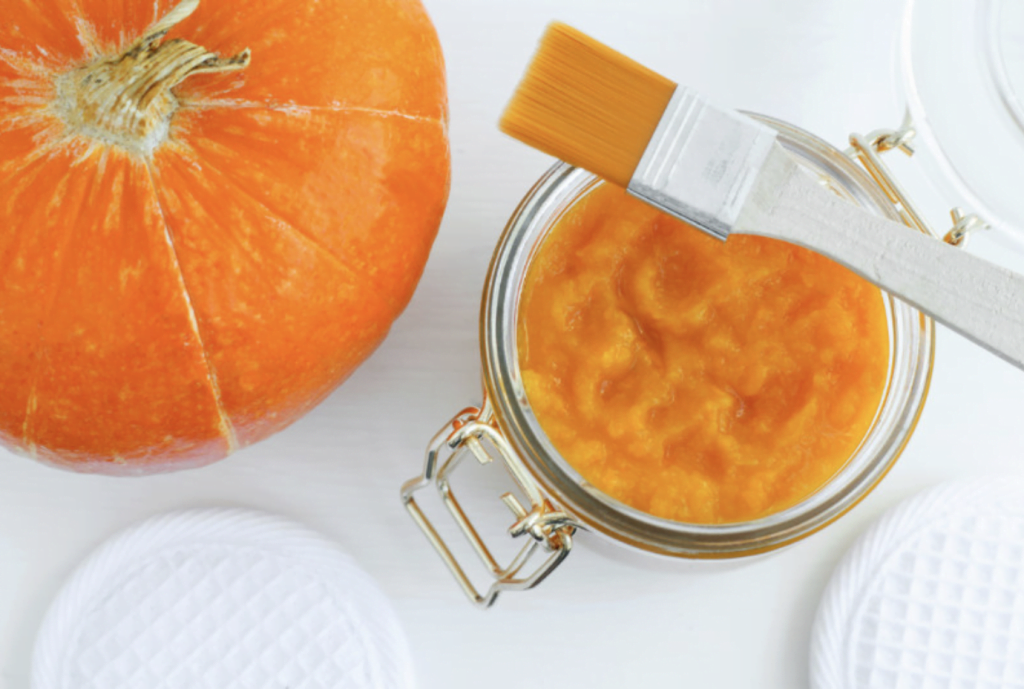 Pumpkin Enzymes, Explained 
Pumpkin enzymes are alpha-hydroxy acids (AHAs) that encourage skin gentle exfoliation. They also contain vitamin A to stimulate collagen production and antioxidant vitamin C, which tones and brightens the complexion. Zinc is yet another component; it can balance oil and reduce breakouts. 
The Benefits of Squash 
Because pumpkin enzymes have many results-delivering ingredients, they boast a plethora of benefits. They exfoliate dead cells, and the vitamin C content protects the dermis from environmental aggressors. Pumpkin enzymes also firm and plump the skin. They are more gentle than their chemical exfoliant counterparts—which makes them an excellent option for those with sensitive complexions. 
Exfoliating Enzymes 
Pumpkin enzymes resurface skin without being harsh or irritating, so you will often find them in exfoliating masks and scrubs. Pumpkin enzymes can be used by everyone, but take caution if you tend to be hyper-reactive. Pumpkin enzymes may cause redness and burning if not applied correctly or if mixed with harsher acids. 
How to Use 
When paired with other ingredients like retinol or exfoliating acids, pumpkin enzymes can be too much. They are better alongside hydrating, soothing ingredients like niacinamide or hyaluronic acid. And if sensitivity isn't an issue, pumpkin enzymes can be mixed with other hydroxy acids, like glycolic or lactic, for more effective exfoliation.