If you are using heat styling tools on your hair, you are legally obliged (or at least should be) to use heat protection products like sprays, serums or oils to preserve your locks.
When we blow dry, straighten or curl our hair, the damage that heat inflicts is an afterthought. Any heat applied to the hair that is above 200 degrees will do damage to your hair. Even the most healthy, fortified strands are susceptible to dryness, weakening, and heat damage if you are a frequent styler.
Fortunately, for hot tool lovers, using a heat protectant can provide a safeguard for hair by acting as a barrier between intense heat and your fragile strands. If you want a double dose of protection, we recommend using a conditioning product while hair is damp and then using a heat protectant spray or balm before settling in for a blowy or straightening sesh.
These days, heat protection products are used on wet or dry hair since they come in many different formulas. Some products even double up on the benefits and provide conditioning, detangling and de-frizzing results too.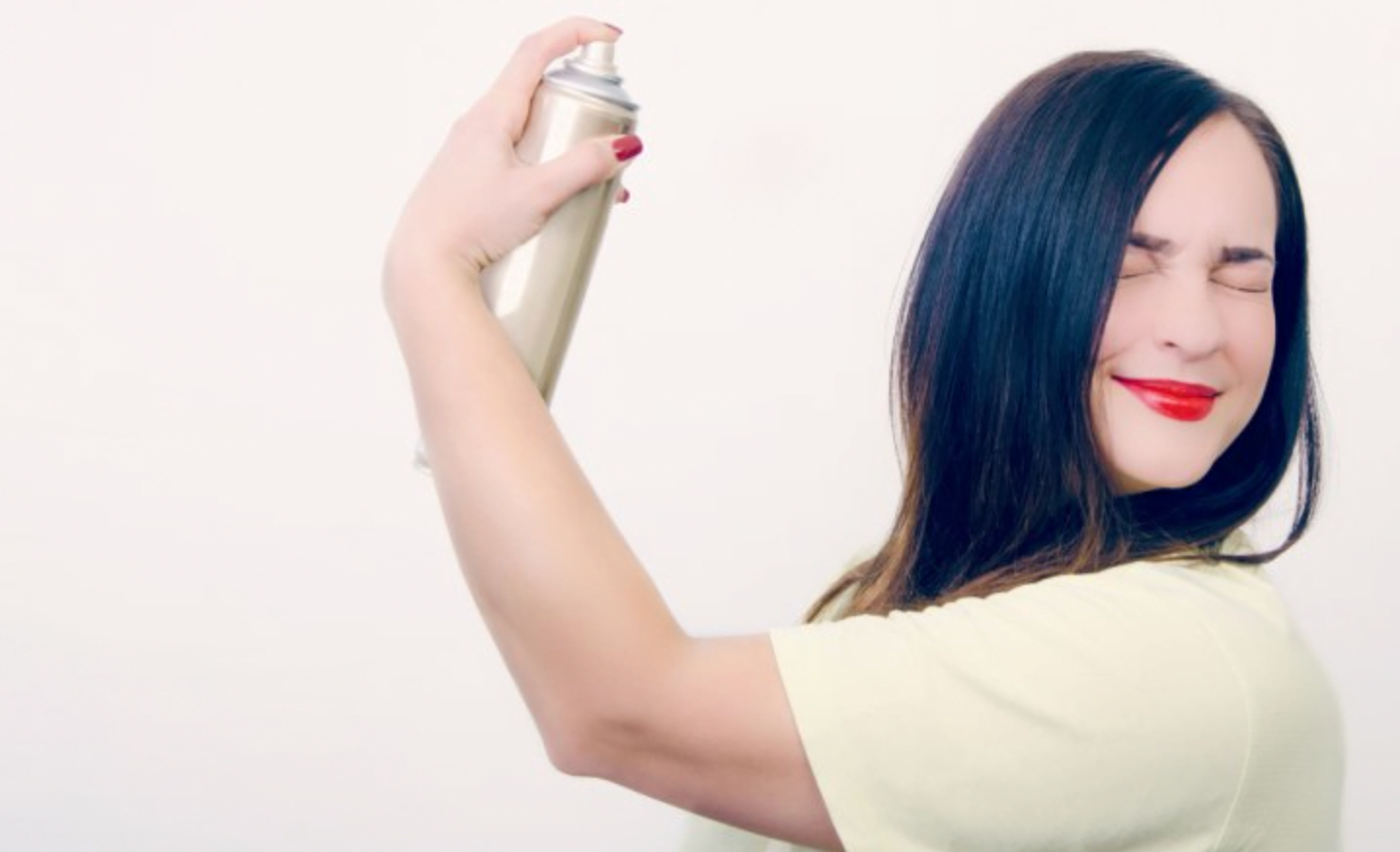 Here are 3 of the best heat protectant sprays

Aveda Heat Relief Thermal Protector & Conditioning Mist
This 97% naturally derived thermal dry spray protects hair from heat up to 450 degrees during styling and instantly conditions and infuses hair with Aveda's calming Shampur aroma. It is a unique bouquet of 25 pure flower and plant essences, including certified organic lavender, orange, petitgrain and ylang-ylang. To use, shake well and spray lightly onto dry hair from 6 – 8 inches away from the head. Focus on mid-lengths to ends and style as desired.


Oribe Royal Blowout Heat Styling Spray
Oribe Royal Blowout Heat Styling Spray contains conditioning and UV-absorbing molecules that hydrate the hair while offering UV sun protection. It is a beautiful, lightweight hair spray with the hair-loving ingredient Argan Oil.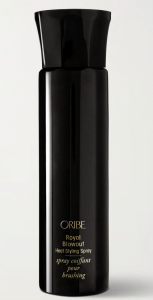 Tresemmé Heat Defence Hair Styling Spray Care & Protect Thermal Protection
A few spritzes of Tresemme Thermal Creations Heat Tamer Spray will help to protect your locks from heat damage and friction. The formula contains anti-static properties and conditioning proteins and vitamins, meaning it will leave your locks silky smooth every time you use it.